FASTPAKS, LLC is an American small business located in Davenport, IA. We specialize in designing and marketing 8x12 foot micro rooms with a 10-and-a-half-foot cathedral ceiling. The rooms fold flat to about 24 inches for ease of storage and savings on transportation. They arrive about 75% assembled and the rest of the assembly can be finished on site by two people in about two hours. The uses for these micro rooms are limited only by one's imagination.
We are a Limited Liability Company, formed in February of 2018. We are co-owned by 3 people, all who have manufacturing experience.
A new structural engineering study by Select-Structural in Davenport, IA demonstrated FastPaks can withstand significant snow and wind loads and are able to support extremely heavy payloads.
If you have questions, please contact Fred Smith at fred@fastpaks.com or call me at 563.940.0136.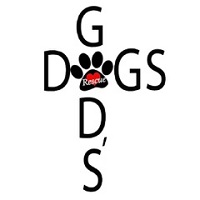 God's Dogs Rescue is a grassroots rescue started in 1995. We rescue dogs and puppies from high kill shelters all over S Texas and fix them up and adopt them out all over the country. We transport our dogs and other rescue's dogs to their adopters every week.
We have grown exponentially in the past 8 years and now are almost 500 strong! We are a force to be reckoned with as we save approximately 2000 dogs and pups a year! Won't you join us? https://godsdogsrescue.org/
Thank you to our sponsors & partners: